Stories
Suggestion: If you are new to this blog, I suggest you start with Touristless Venice, about my trip to Venice immediately after the EU lockdown was lifted. If you like a bit of romance, you'll probably enjoy Falling in Love in the Austrian Alps.
Notes:
Stories are listed in reverse chronological order based on when they were written. The date in brackets is when the story took place.
Bear in mind that my memory is unreliable and my imagination is prodigious.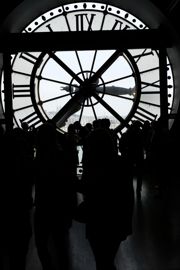 The Queues of Paris (April 2023)
A recent visit to Paris involved standing in long queues and battling crowds. Fortunately, I have an idea about reducing crowds at tourist sites. Read it here.
---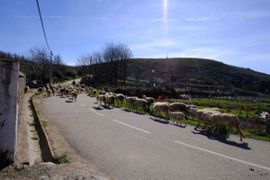 Revisiting Portugal (March 2023)
Ira and I take a road trip to my one time home: Portugal.
---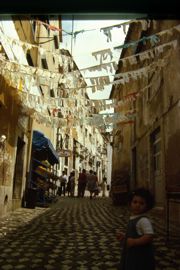 Portuguese Memories (September 1985)
On a road trip through Portugal with Ira, I am reminded of my life in Lisbon in the mid 1980s
---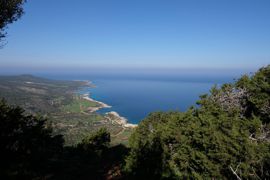 Fleeing to Cyprus (January 2023)
I decided to visit Cyprus off-season to do some hiking and wandering in ruins. It was a delightful trip.
---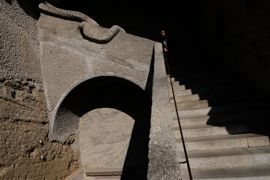 The Answer Lies Just Around the corner (November 2022)
All my life, I've felt that the answer, some profound purpose in life, has laid just round the corner. Although I have experienced a lot in life, I am still looking for that corner.
---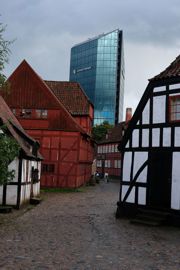 Exceptionally Nice Aarhus (September 2022)
We decied to stop over in Aarhus on our trip to Norway. We sort of fell in love with the Danish city.
---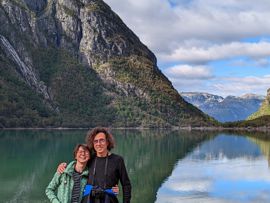 A Delightful and Thoughtful Family Trip to Norway (September 2022)
Ira, my sons and I went on a hiking holiday in Norway - and I got philosophical about hiking paths and the paths of life
---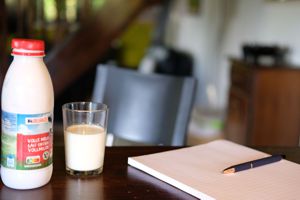 Europe's Business Lunch Rule of Thumb (September 2022)
As a rule of thumb, business lunches grow increasingly impressive as you go south and boring as you go north.
---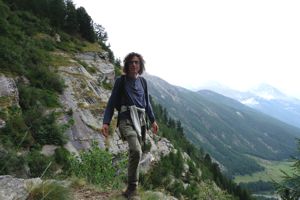 A Solo Journey to Aosta Valley (June 2022)
I took a quick trip to the Italian Alps. Travelling alone, I had plenty of time to think about travelling alone.
---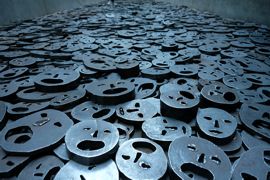 Reflections on Berlin (April 2022)
"I lived in West Berlin in the 80s, visited in the 2000s and may live there again in the future. Here are some of my observations.
---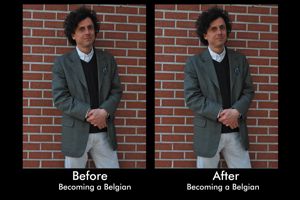 Becoming Belgian (March 2009)
Some years ago, I decided to become a Belgian. It was remarkably easy at the time.
---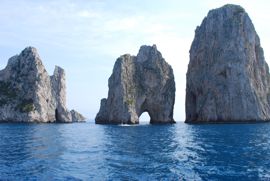 The Holiday of 10,000 Stairs (April 2009)
Jeffrey and his sons visit the Amalfi Coast, get lost going to Revello, curse a GPS, climb on the ruins of ancient Roman cities and more.
---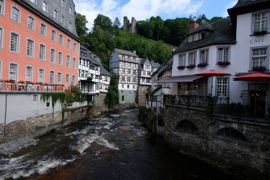 Medieval Monschau Inspires an Idea (July 2021)
Wouldn't it be cool if you had to dress in medieval costume in order to visit medieval cities like Monschau, Bruges and the like?
---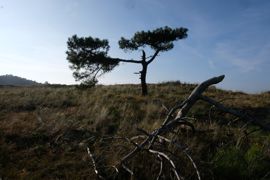 Delightfully boring Vlieland (October 2021)
There is a lot to be said for going someplace pleasant but dull in order clear out your head and relax. So, that's what we did.
---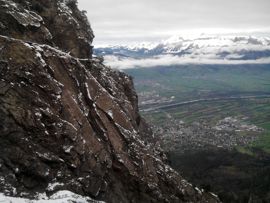 How I discovered spirituality on a Liechtenstein mountain (October 2017)
While in Liechtenstein on business, I decided to walk up a mountain. I had no idea it would be a spiritual experience.
---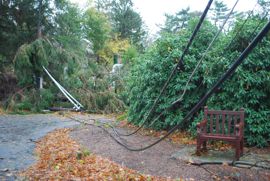 A Tale of Two Storms (October 2012)
How my sons and I experienced a once in a lifetime weather events in New Jersey twice in two years.
---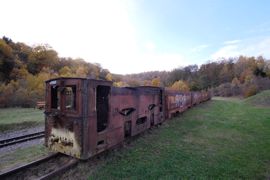 Reflections on the Simulation Hypothesis while walking amidst industrial ruins (November 2018)
The Simulation Hypothesis (theory) states that we are all part of a massive, sophisticated computer simulation. This has some interesting implications.
---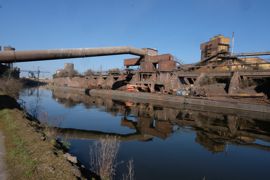 Walking along the industrial wasteland of Charleroi (March 2021)
Charleroi was once a grand manufacturing city that attracted people from all over Europe. Now, the industrial sites and machinery lay in ruins. But, they are beautiful ruins.
---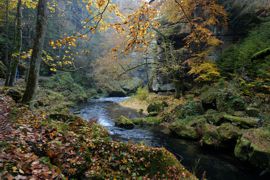 Bohemian Switzerland and an Epiphany (September 2021)
Bohemian Switzerland National Park offers some stunning hikes. I enjoyed one of them and then experienced an epiphany on the drive home
---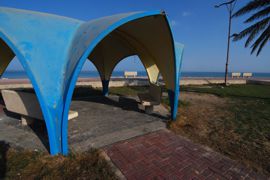 Dammam Boring, Saudi Arabia (November 2013)
By far, the most boring place I have ever visited in all my travels is Dammam, Saudi Arabia.
---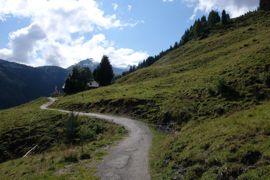 Falling in Love in the Austrian Alps (September 2021)
When Jeffrey met Ira - How a trip with a friend of a dozen years turned into love.
---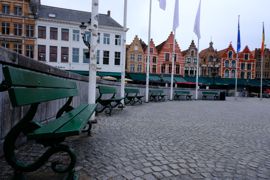 In Bruges, Post Lockdown (June 2020)
Just hours after Belgium's COVID ban on non-essential travel was lifted, I drove to the country's most popular tourist site to find it nearly empty.
---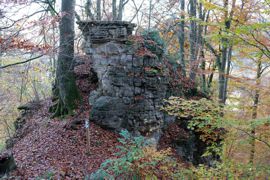 The Stone Slabs of Luxembourg (November 2021)
This 13.5km walk in the Little Switzerland region of Luxembourg is decorated with massive stone slabs that inspire the imagination.
---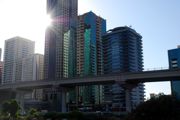 Anti-Vax Surprise in Dubai (September 2012)
In a luxury hotel in Dubai, I learn the surprising truth about who is bankrolling the anti-vax movement and why.
---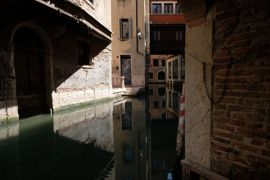 Touristless Venice (June 2020)
On 15 June 2020, the EU lifted COVID travel restrictions. Days later, I drove to a touristless and hauntingly beautiful Venice
---
* * *
Share your feedback, thoughts and/or questions
* * *
If you enjoyed this story, please share it. I would love for more people to discover our blog.
* * *
* * *