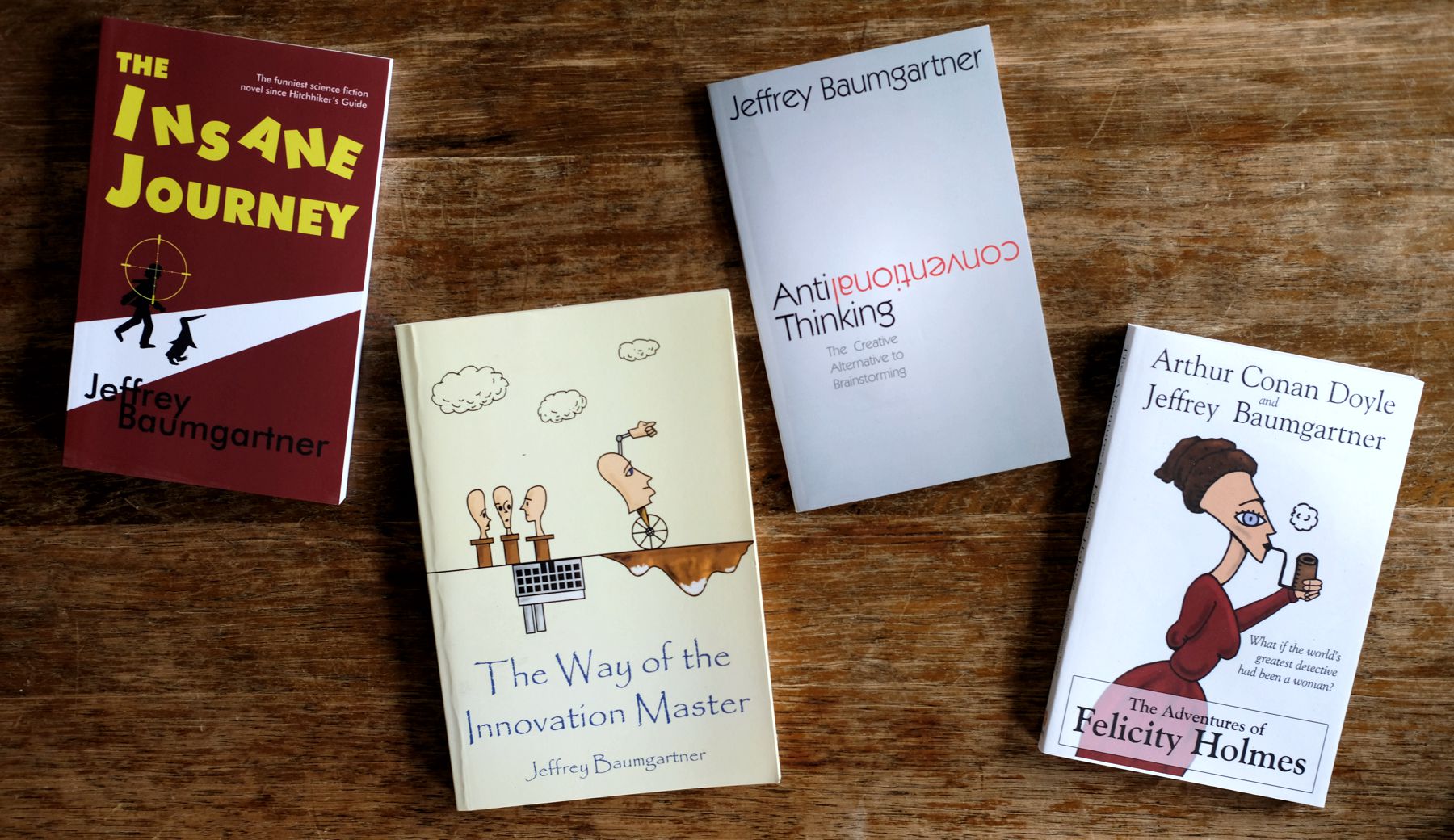 Books by Jeffrey
If you have enjoyed the stories on this blog, there is a reasonable chance you'll enjoy my books. (Links open a new tab on the Creative Jeffrey web site).
A science fiction - humour novel
The insane journey is a twisted tale about mentally unbalanced men, clever women, a talking penguin and a couple of aliens all participating in a deadly chase across a desolate, wind-swept Europa that exists in a tomorrow slightly to the left of yours and mine.
The Insane Journey blends science fiction, magical realism and humour to create an unforgettable tale that will make you laugh and think simultaneously.
---
My new book on anticonventional thinking is out on 15 January!
---
Learn everything you need to know to set up an innovation process in your company!
If you have been put in charge of innovation in your organisation; if you are considering rolling out a structured innovation programme in your company; if you need to improve your innovation process; then this book is for you!
Read more or order your copy...
---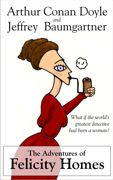 What if Sherlock Holmes had been a woman? Find out in the Adventures of Felicity Holmes. Read more...
Visit the FelicityHolmes.com web site...
Note: This page is a modified copy of: https://www.jeffosophy.com/books/index.php - also by me.
* * *
Share your feedback, thoughts and/or questions
* * *
If you enjoyed this story, please share it. I would love for more people to discover our blog.
* * *
* * *
Our latest Stories
The Answer Lies Just Around the corner (November 2022)
All my life, I've felt that the answer, some profound purpose in life, has laid just round the corner. Although I have experienced a lot in life, I am still looking for that corner.
Exceptionally Nice Aarhus (September 2022)
We decied to stop over in Aarhus on our trip to Norway. We sort of fell in love with the Danish city.
A Delightful and Thoughtful Family Trip to Norway (September 2022)
Ira, my sons and I went on a hiking holiday in Norway - and I got philosophical about hiking paths and the paths of life
Europe's Business Lunch Rule of Thumb (September 2022)
As a rule of thumb, business lunches grow increasingly impressive as you go south and boring as you go north.
A Solo Journey to Aosta Valley (June 2022)
I took a quick trip to the Italian Alps. Travelling alone, I had plenty of time to think about travelling alone.
All stories
Index of all the stories on this blog.