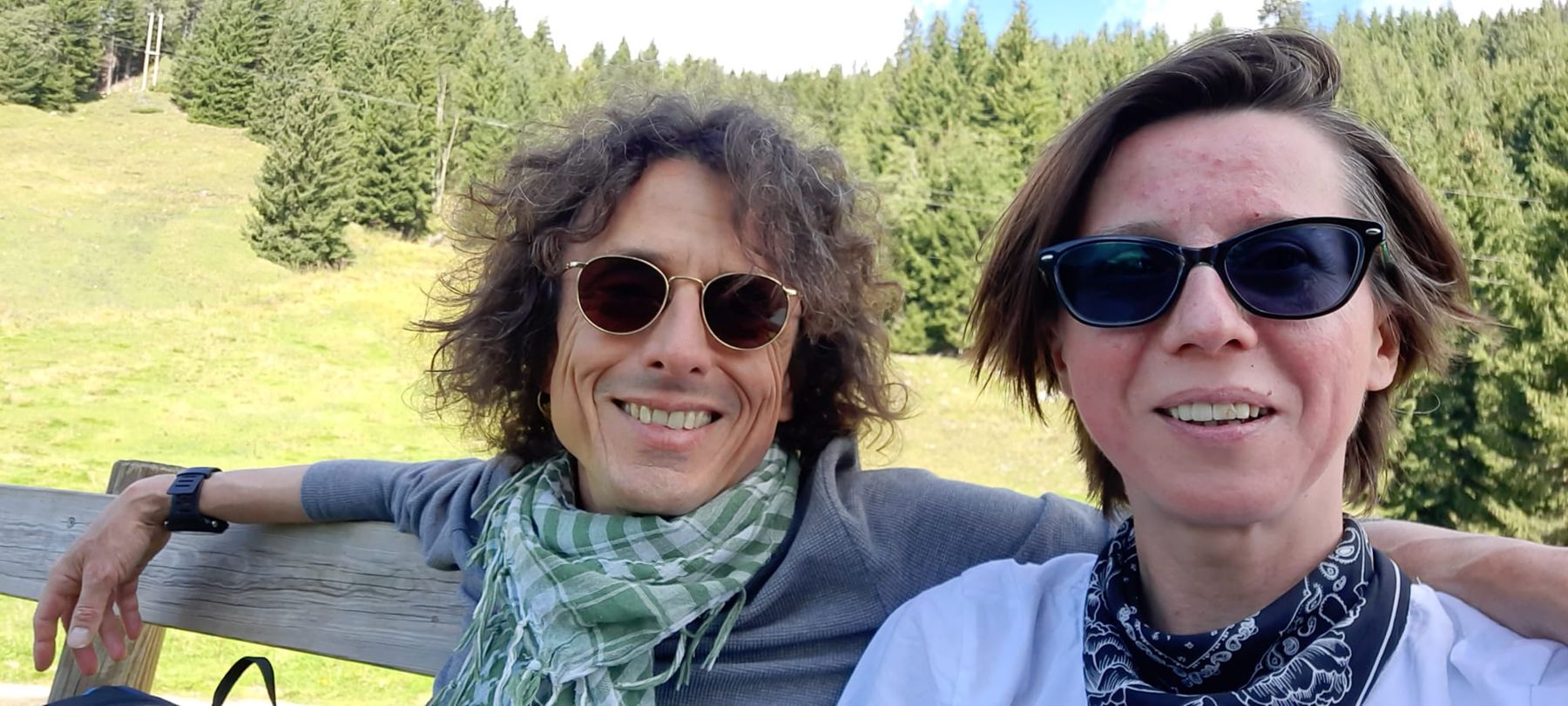 About this bloggish thing
This bloggish web site is a collection of thoughts, observations, reflections and ideas inspired by international living and travel. I hope it will provide you with three things: a sense of what other places and cultures are like; inspiration to look at your life in new ways and a laugh. But, I don't want to be overly ambitious. If you get two out of three of those things from any of our stories, I will be happy.
This is not a travel blog in the usual sense. I offer few if any tips. I don't go into detail about places I visit. And, I don't do the Instagram influencer thing of posing in a bikini in front of impressive beach resorts . I don't look good in a bikini.
This blog was initially a solo project. But, Ira came into my life as I was getting it started and it has become a team thing. For the moment, most of the posts are mine. But, I am a sloppy writer. Ira edits, proofreads and makes suggestions for most of the stories posted here. If you see lots of typos in anything, it's because she hasn't reviewed it yet.
Here's who we are...
Jeffrey
Jeffrey Baumgartner is the author of three books, including the science fiction humour novel, The Insane Journey, the businessy Anticonventional Thinking, and the even more businessy The Way of the Innovation Master. Until recently, he gave corporate workshops and keynote speeches on creativity and innovation. However, he's recently decided to stop telling clients how to be creative so he can focus on being more creative himself. Over the years, he's been a writer, entrepreneur, teacher and artist. He's lived and worked in the USA, the UK, Portugal, Germany, Thailand and Belgium.
Jeffrey's current projects include: Jeffosophy - essays on stuff that he has learned over the years; Ungodly.com - a collection of his recent artwork; and The Imagination Club - hosting experimental workshops in Brussels.
Ira
Ira Nikolayeva is a senior translation project manager, freelance translator and artist. In the past she was a teacher and has probably done other things she hasn't told me about. She is fluent in at least five languages - Ukrainian, Russian, English, Polish and Dutch - and has a grasp of countless others. She has deep interests in philosophy, psychology and strange music. She has lived and worked in Ukraine, Poland and the Netherlands.
* * *
Share your feedback, thoughts and/or questions
* * *
If you enjoyed this story, please share it. I would love for more people to discover our blog.
* * *
* * *
Our latest Stories
Reflections on Berlin (April 2022)
"I lived in West Berlin in the 80s, visited in the 2000s and may live there again in the future. Here are some of my observations.
Becoming Belgian (March 2009)
Some years ago, I decided to become a Belgian. It was remarkably easy at the time.
The Holiday of 10,000 Stairs (April 2009)
Jeffrey and his sons visit the Amalfi Coast, get lost going to Revello, curse a GPS, climb on the ruins of ancient Roman cities and more.
Medieval Monschau Inspires an Idea (July 2021)
Wouldn't it be cool if you had to dress in medieval costume in order to visit medieval cities like Monschau, Bruges and the like?
Delightfully boring Vlieland (October 2021)
There is a lot to be said for going someplace pleasant but dull in order clear out your head and relax. So, that's what we did.
All stories
Index of all the stories on this blog.