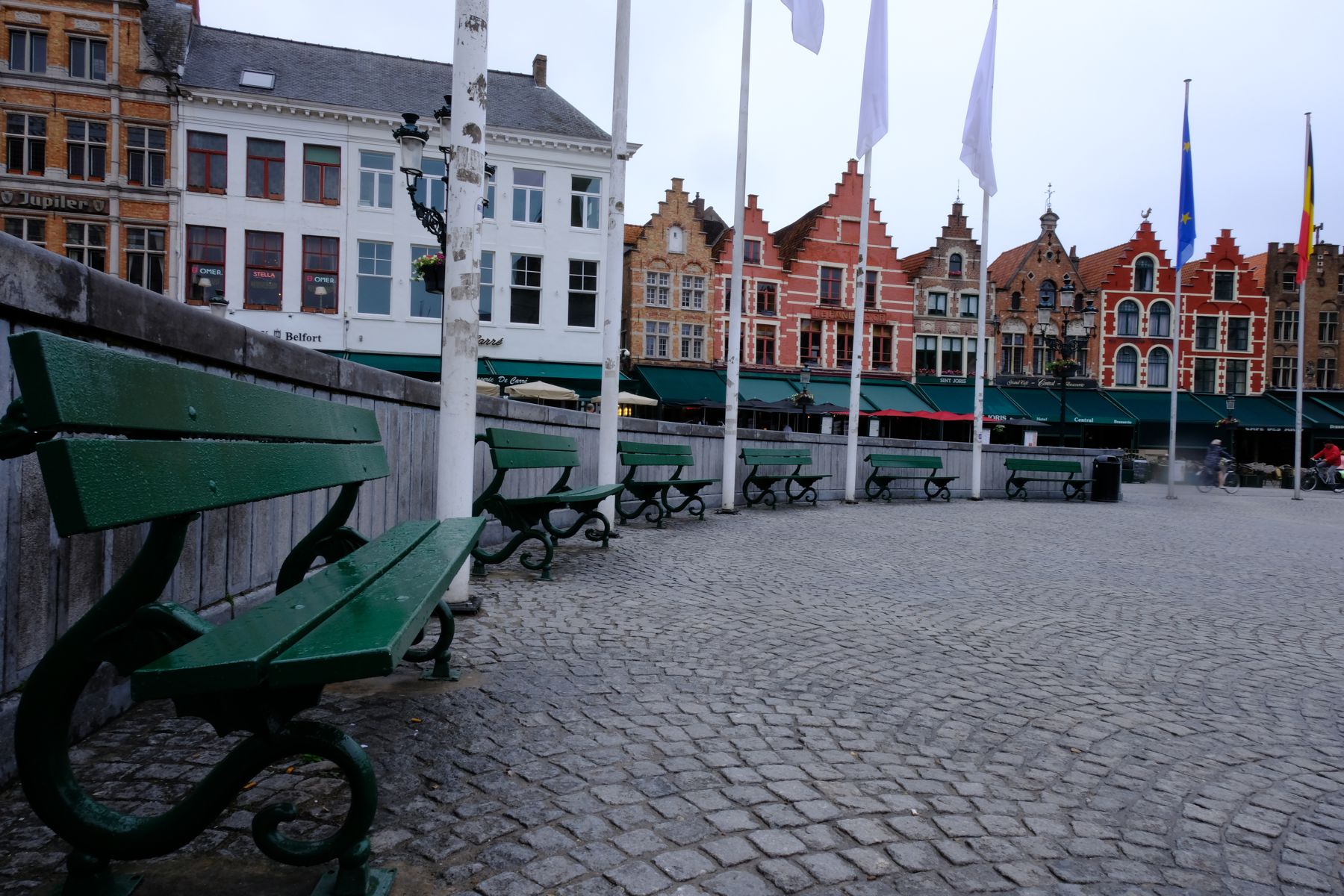 A nearly empty Bruges
In Bruges, Post Lockdown
June 2020 by Jeffrey
On 8 June 2020, Belgium's pandemic induced ban, on non-essential travel within the country, was lifted. Having been confined to my home village of Erps-Kwerps for three months, I was anxious to go somewhere meaningful. Bruges (Brugge in Flemish) was the obvious choice and that afternoon, I fired up Scooby-Blue and drove there.
Bruges is a beautiful, little medieval city and probably Belgium's most popular tourist destination after Brussels. The city was mighty and rich during the middle ages, but around the beginning of the 16th century, the Zwin Channel - which was essential for trade to and from the city - silted up and trade, being an uncaring bastard, moved to Antwerp (Antwerpen in Flemish) where it was facilitated by the Sheldt river.
The once prosperous city soon become impoverished. However, Bruges bad luck in trade proved great luck in the tourism trade. Without wealth, the city failed to modernise and for centuries, her many medieval buildings remained largely unblemished by property developers.
In the 19th century, Bruges became a tourist destination for wealthy Europeans (in those days, the wealthy were pretty much the only people who could afford the luxury of travel holidays). Nevertheless, the city's medieval beauty persevered and as tourism became viable for the less than wealthy to visit. And they did. And they have continued to do so in increasing numbers. However, on that June afternoon with international tourism mostly prohibited and Belgium's own ban on non-essential, internal travel only just lifted a few hours ago, I suspected the city would be pretty much devoid of tourists. I was right.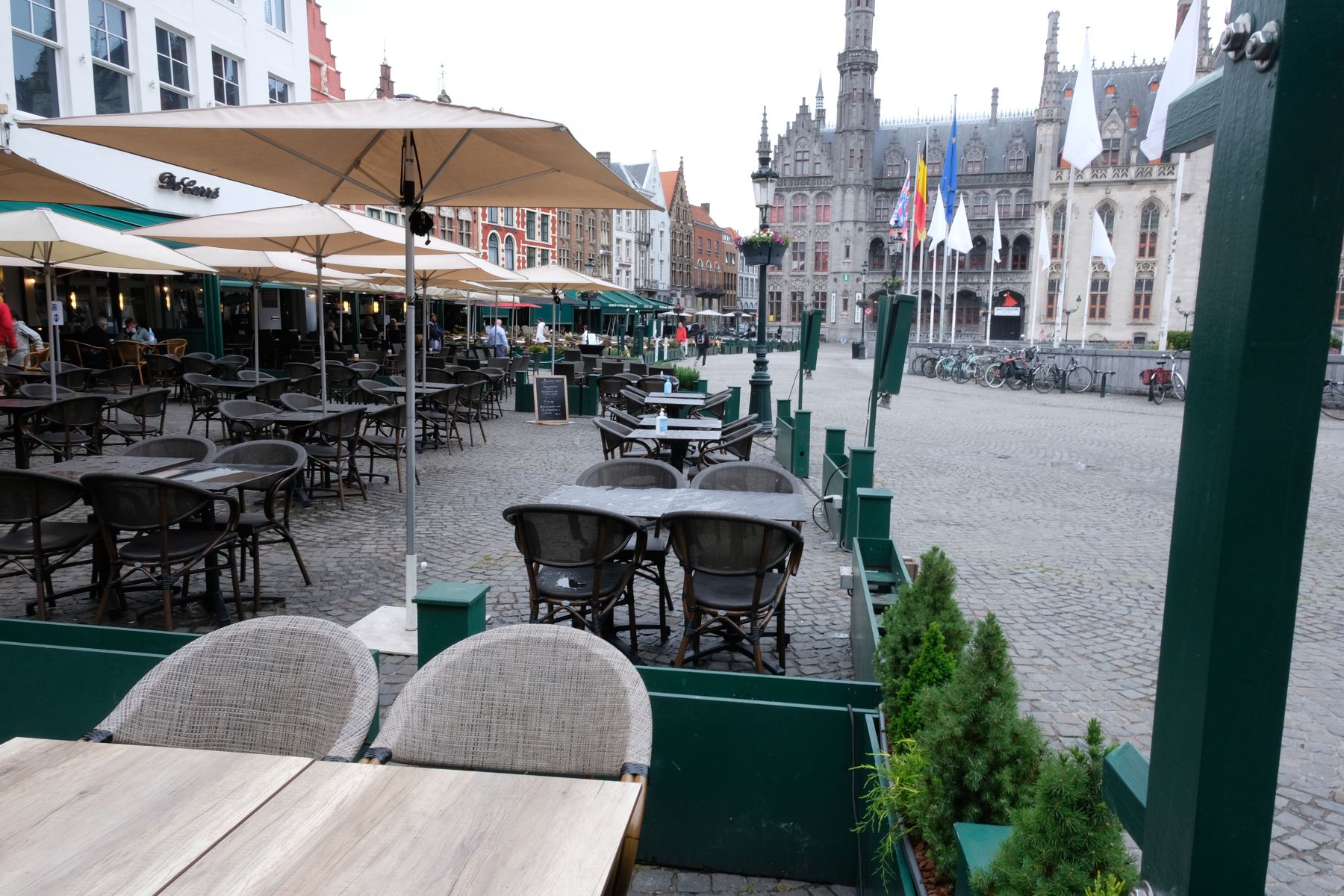 Restaurants were closed, except for take-aways
While the shopping areas of the city were reasonably busy, it was clear that nearly everyone shopping was a local. I was the only clown with a rucksack on his back and a camera on his chest. The historical district, on the other hand, was nearly empty - as you can see in the pictures.
Nevertheless, the city had a certain haunting peacefulness with a hint of loneliness to it.
I chatted briefly with a university professor who was also out walking in the historical bit of Bruges. She appeared to be in her 60s and said she had lived in the city all her life. She also said that in all those years, she had never seen the city so quiet.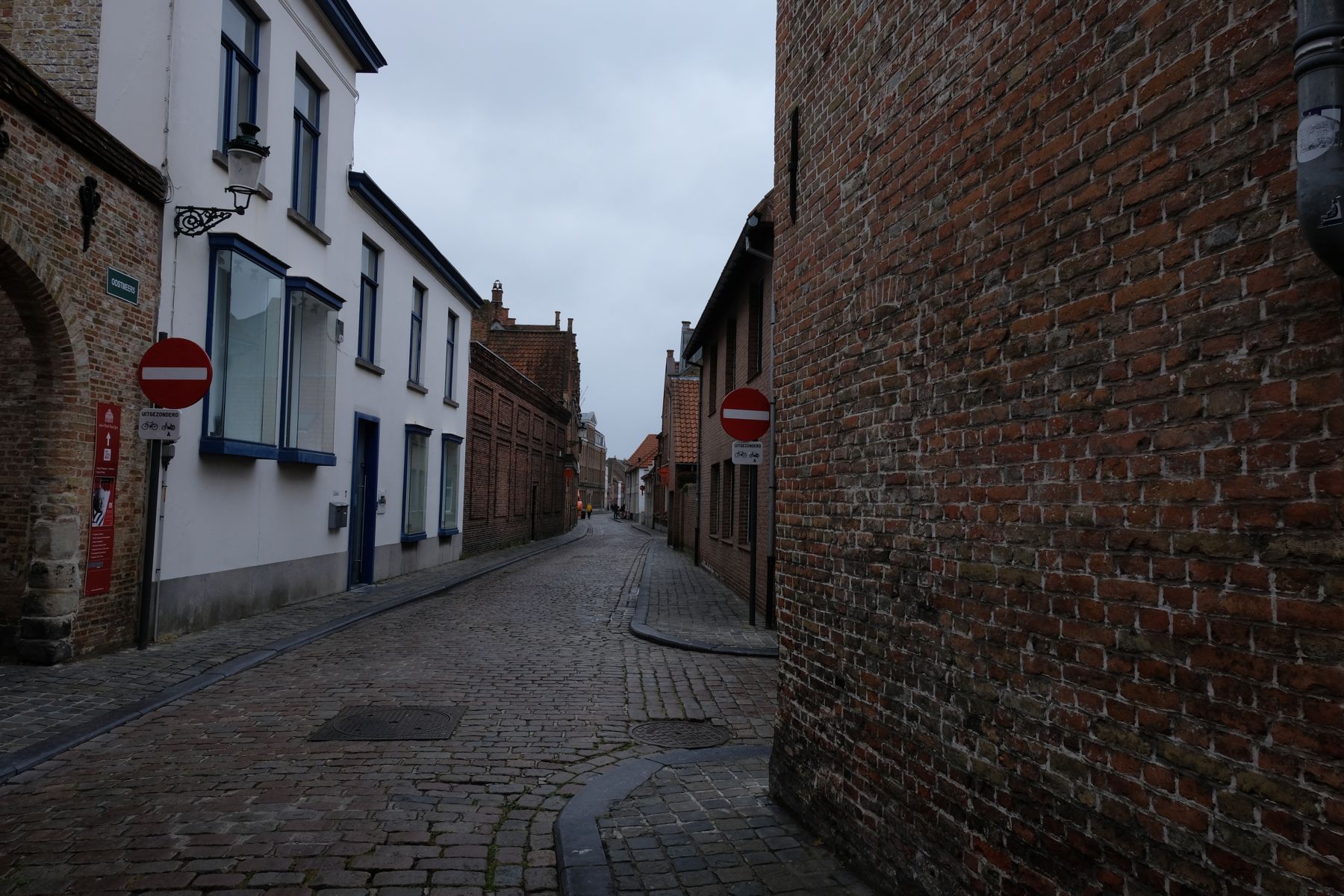 Quiet side street in Bruges
I spent a couple of hours wandering the streets of Bruges. My feelings were mixed. It was a treat to visit the city in such quiet times. But, it somehow seemed she missed the milling crowds of foreign tourists. I'm sure the many restaurateurs, boat drivers, souvenir shopkeepers and others reliant on the tourist trade also missed their clientele.
It was with a heavy-ish heart that I drove back to my home village of Erps-Kwerps, about 90 minutes away.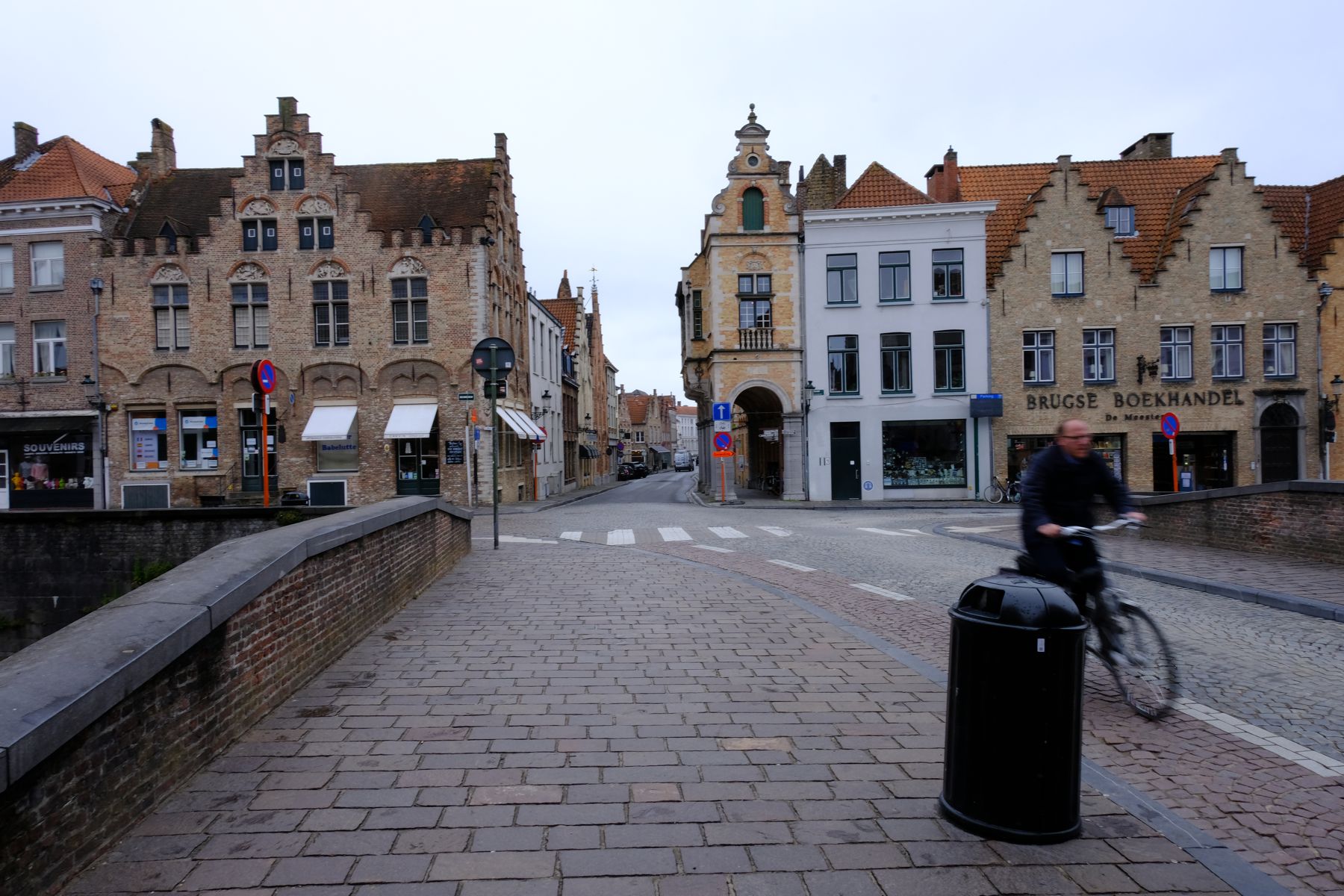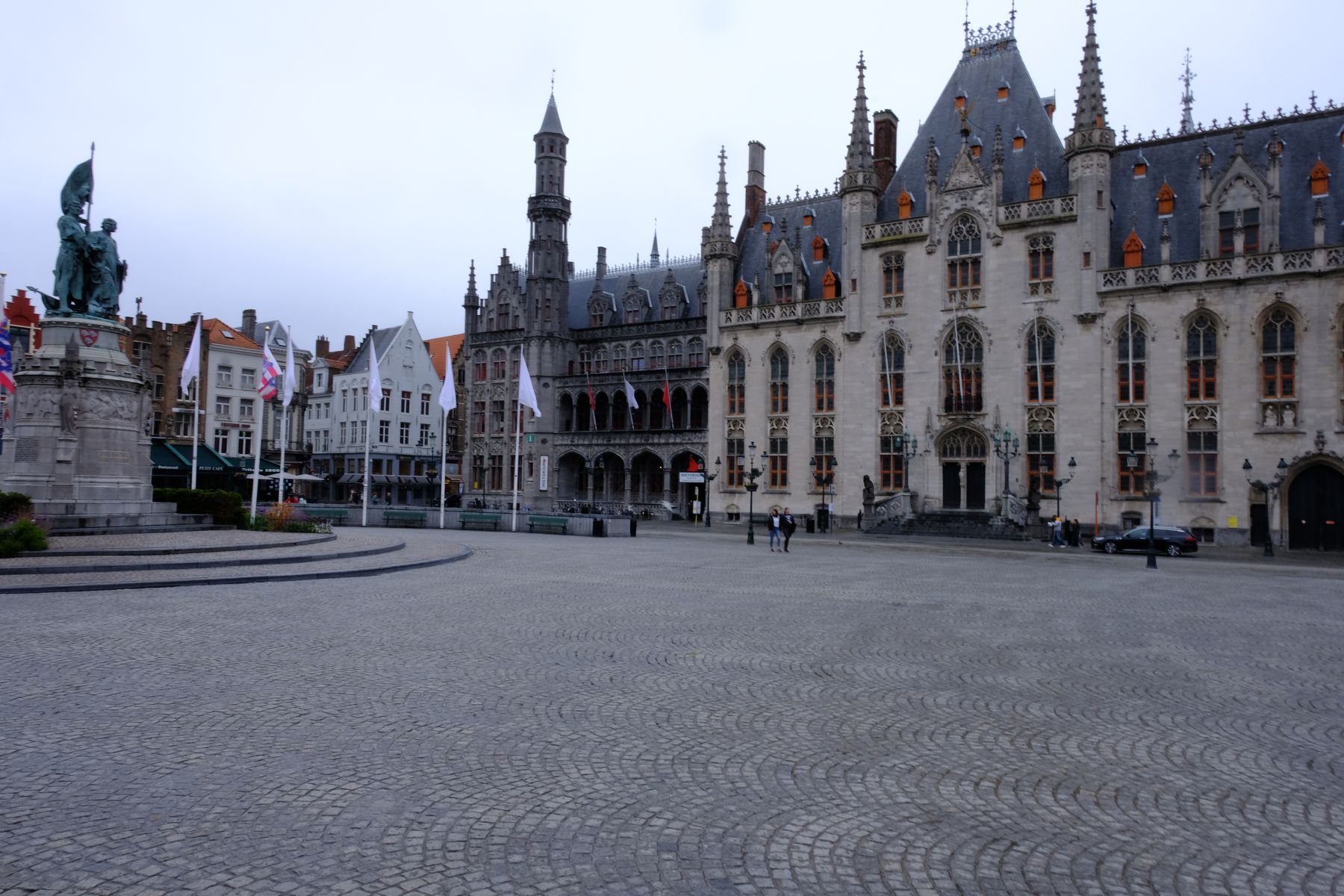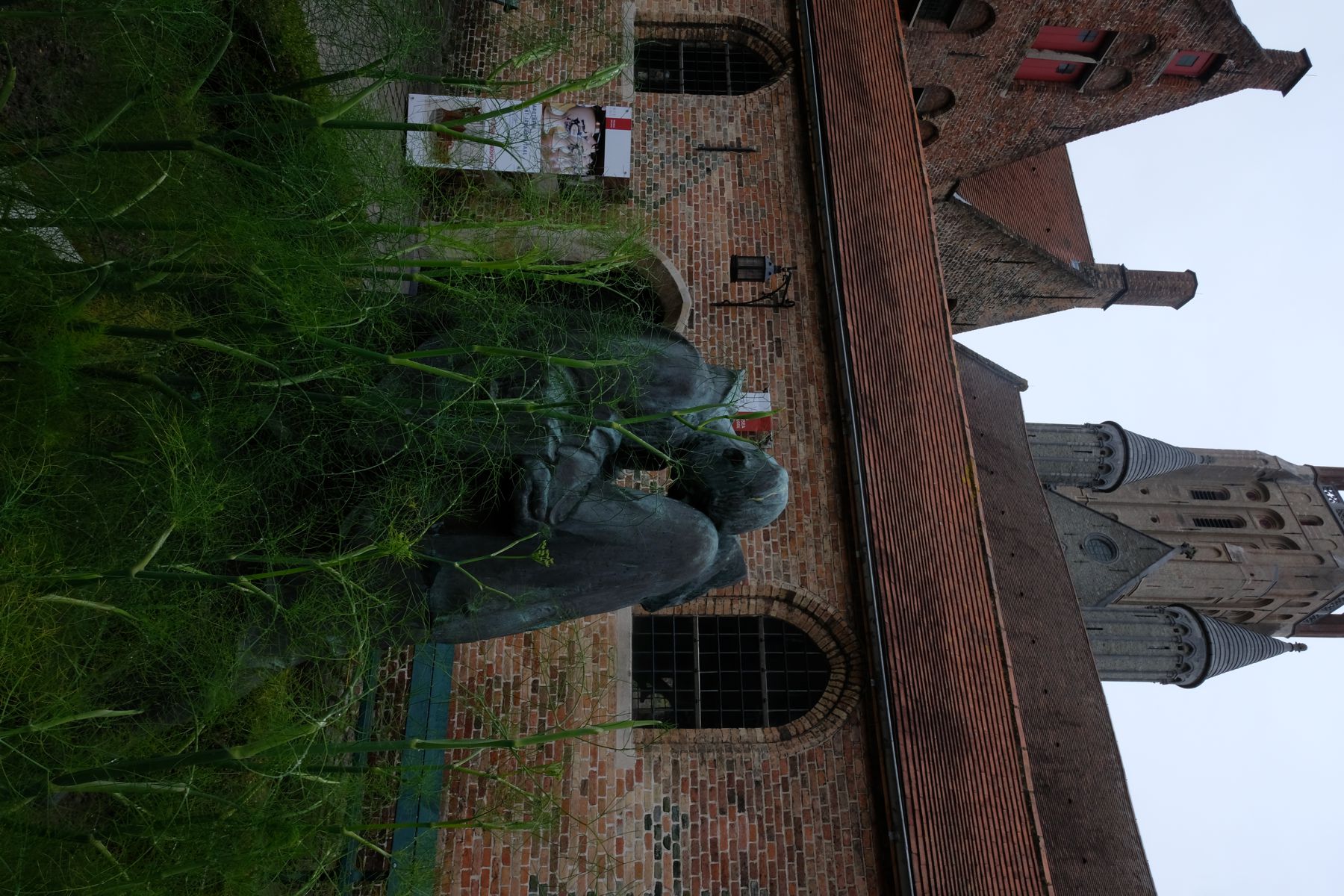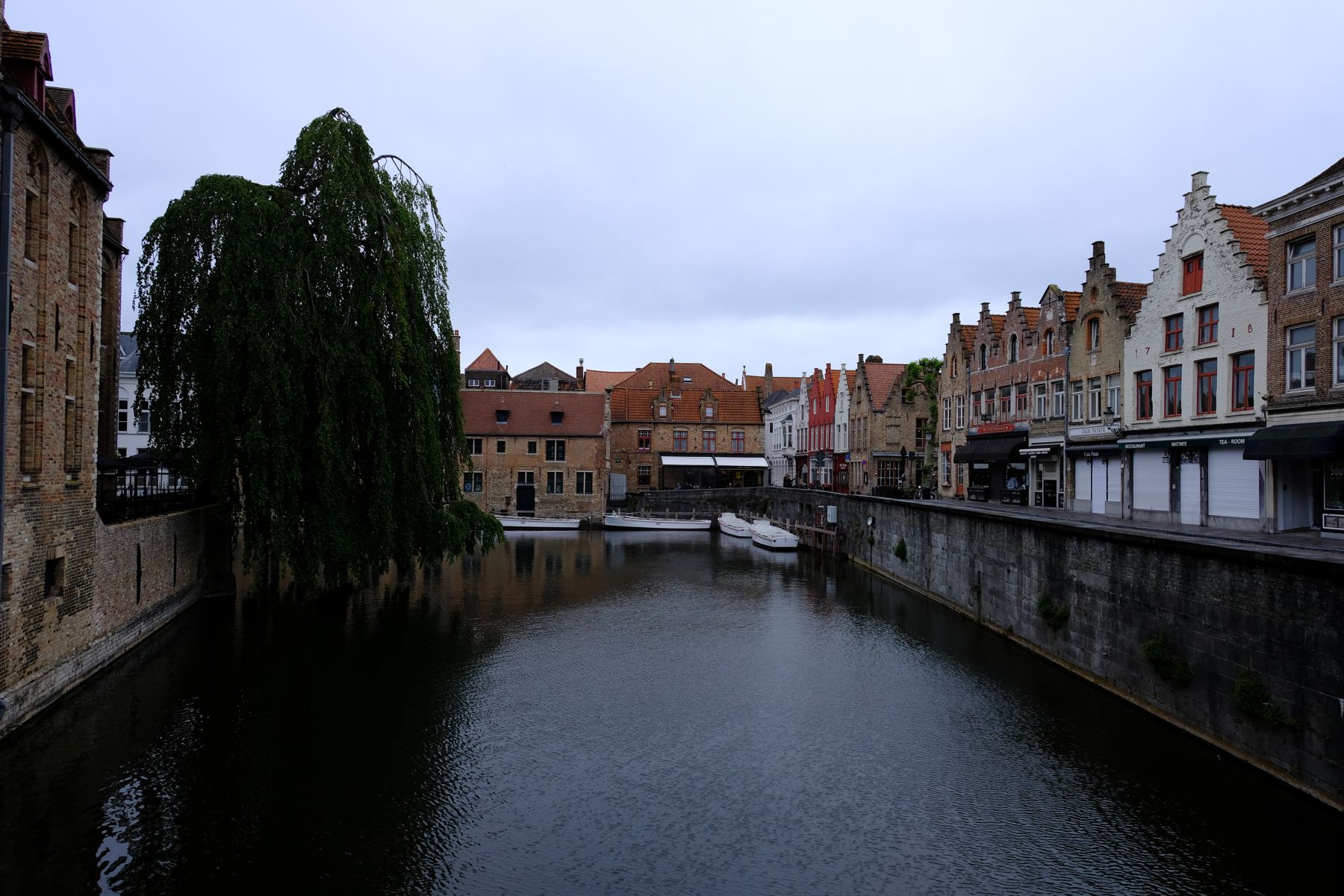 * * *
Share your feedback, thoughts and/or questions
* * *
If you enjoyed this story, please share it. I would love for more people to discover our blog.
* * *
* * *
Our latest Stories
Reflections on Berlin (April 2022)
"I lived in West Berlin in the 80s, visited in the 2000s and may live there again in the future. Here are some of my observations.
Becoming Belgian (March 2009)
Some years ago, I decided to become a Belgian. It was remarkably easy at the time.
The Holiday of 10,000 Stairs (April 2009)
Jeffrey and his sons visit the Amalfi Coast, get lost going to Revello, curse a GPS, climb on the ruins of ancient Roman cities and more.
Medieval Monschau Inspires an Idea (July 2021)
Wouldn't it be cool if you had to dress in medieval costume in order to visit medieval cities like Monschau, Bruges and the like?
Delightfully boring Vlieland (October 2021)
There is a lot to be said for going someplace pleasant but dull in order clear out your head and relax. So, that's what we did.
All stories
Index of all the stories on this blog.