Kwerps: Reflections on International Living and Travel
By Jeffrey Baumgartner and Iryna Nikolayeva
This bloggish web site is a collection of thoughts, observations, reflections and ideas inspired by international living and travel. I hope it will provide you with three things: a sense of what other places and cultures are like; inspiration to look at your life in new ways and a laugh. But, I don't want to be overly ambitious. If you get two out of three of those things from any of our stories, I will be happy. Read on. Enjoy. Share your feedback!
New to this blog?
If you are new to this blog, I suggest you start with Touristless Venice, about my trip to Venice immediately after the EU lockdown was lifted. If you like a bit of romance, you'll probably enjoy Falling in Love in the Austrian Alps.
Latest stories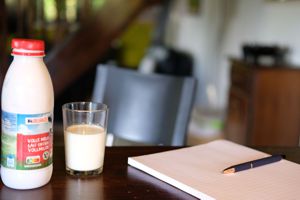 Europe's Business Lunch Rule of Thumb (September 2022)
As a rule of thumb, business lunches grow increasingly impressive as you go south and boring as you go north.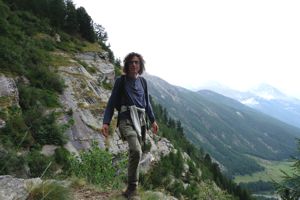 A Solo Journey to Aosta Valley (June 2022)
I took a quick trip to the Italian Alps. Travelling alone, I had plenty of time to think about travelling alone.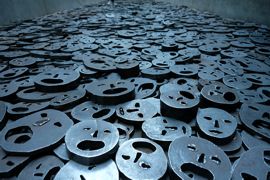 Reflections on Berlin (April 2022)
"I lived in West Berlin in the 80s, visited in the 2000s and may live there again in the future. Here are some of my observations.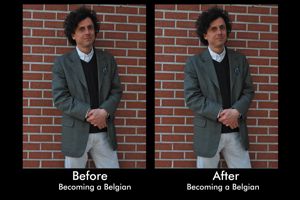 Becoming Belgian (March 2009)
Some years ago, I decided to become a Belgian. It was remarkably easy at the time.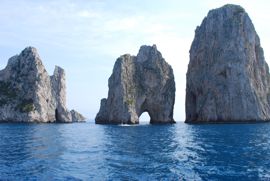 The Holiday of 10,000 Stairs (April 2009)
Jeffrey and his sons visit the Amalfi Coast, get lost going to Revello, curse a GPS, climb on the ruins of ancient Roman cities and more.
More stories
Check out all of our stories here.
Note: stories are in order of when they were written. The dates in brackets are when the stories took place.
---
Other projects by Jeffrey include:
Jeffosophy - essays on stuff that he has learned over the years
;
Ungodly.com - a collection of his recent artwork
; and
The Imagination Club - hosting experimental workshops in Brussels
.