Kwerps: Reflections on International Living and Travel
Once upon a time, not long ago as I write this but possibly a long time ago as you read this, I was talking over Zoom with my friend Stuart. I've never actually met Stuart in the flesh. He lives in Brisbane, Australia and I live in Erps-Kwerps Belgium. Nevertheless, he's a great friend and I look forward to our virtual meetings. One day, soon, I hope to venture out his way and meet him in the flesh. But I digress.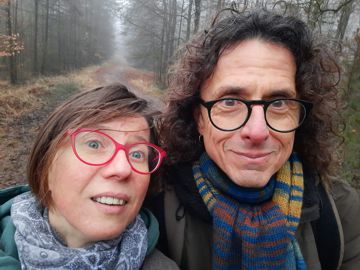 I was telling Stuart about a mild epiphany I had whilst driving across the Czech - German border. Stuart said, "Jeffrey, you should do a blog about your travels."
"I've thought about it, Stuart," I said. "But there are so many travel blogs out there already. The world doesn't need another one."
"True," replied Stuart. "But most of them are either by young global nomads being glamorous - often with lots of pictures of them wearing little clothing and posing on beaches - or older travellers offering lots of details and travel advice. You should do a blog of your observations and reflections on the road. That would be unique."
Now, Stuart is wise beyond his years and I know this for a fact: - because he's about my age and he's wiser than me.
I reflected on the idea. I was travelling a lot at the time (as much as periodic pandemic lockdowns permit) and intending to travel more. Moreover, I was mostly travelling solo. My sons were - and still are - in University. My wife left me years ago. My long term partner left me more recently. And, even my cat died not long after my partner left me. Empty nests do not come much emptier than mine did. So, a project to work on while alone on the road was a good idea. Fortunately, I am a competent author and decent photographer. So, the logistics, of producing a readable, pleasant to look at blog, were doable.
But, then something changed. Ira, who had been on the outskirts of my life for years, suddenly became a centre of my life (read about it here, if you'd like). Suddenly it seemed I had a travel companion and an awesome one at that. Fortunately, she loves the idea of a blog, helps out a lot behind the scenes (especially editing, proofreading and talking through ideas) and contributes stuff.
So, some of the stories here are (and will be) about my solo travels. Some stories are about our travels together. Some stories may be Ira's. Most stories will have been edited by her. Some stories will be reflections on international living. Between us, we've lived and worked in nine countries.
Read on. Enjoy. Share your feedback!
One last thing. My memory is unreliable and my imagination is prodigious. Bear this in mind as you read on.
Suggestion
If you are new to this blog, I suggest you start with Touristless Venice, about my trip to Venice immediately after the EU lockdown was lifted. If you like a bit of romance, you'll probably enjoy Falling in Love in the Austrian Alps.
Latest Stories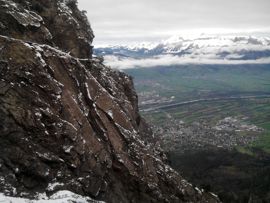 How I discovered spirituality on a mountain in Lichtenstein (October 2017)
While in Liechtenstein on business, I decided to walk up a mountain. I had no idea it would be a spiritual experience.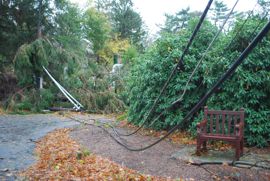 A Tale of Two Storms (October 2012)
How my sons and I experienced a once in a lifetime weather events in New Jersey twice in two years.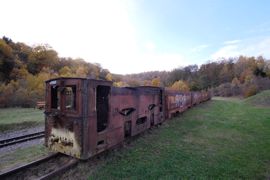 Reflections on the Simulation Hypothesis while walking amidst industrial ruins (November 2018)
The Simulation Hypothesis (theory) states that we are all part of a massive, sophisticated computer simulation. This has some interesting implications.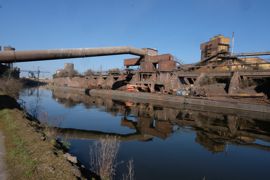 Walking along the industrial wasteland of Charleroi (March 2021)
Charleroi was once a grand manufacturing city that attracted people from all over Europe. Now, the industrial sites and machinery lay in ruins. But, they are beautiful ruins.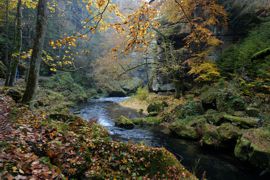 Bohemian Switzerland and an Epiphany (September 2021)
Bohemian Switzerland National Park offers some stunning hikes. I enjoyed one of them and then experienced an epiphany on the drive home
More stories
Check out all of our stories here.
Note: stories are in order of when they were written. The dates in brackets are when the stories took place.
---
Other projects by Jeffrey include:
Ungodly
and
CreativeJeffrey.com